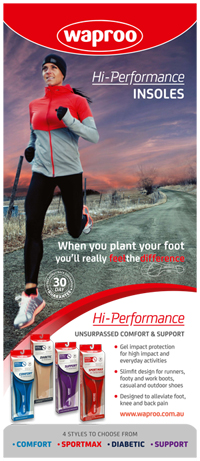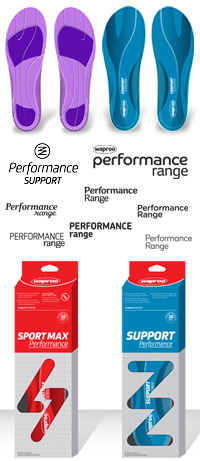 12 Years designing market leading footcare products
Waproo have benefitted from our team's 12 years of experience in the design of successful foot care products for Dr. Scholl to design their new range of high performance insoles.


Differentiation through good design
In this crowded market sector, good design is one of the few means for a product to differentiate and it is vitally important that the design of product, packaging and branding combine to achieve a result that is greater than the sum of each of the parts in isolation.


Bayly provides the complete package
Bayly have undertaken the product design, product graphics, colour specification, structural packaging design and graphic design of the range in order to maximize the product range's impact and consumer engagement through the alignment of each element to the product philosophy.

Waproo have worked extremely hard with the manufacturer to ensure that the quality of the insoles lives up to the promises and reinforces the quality stamp of the Waproo brand.
Contact This email address is being protected from spambots. You need JavaScript enabled to view it. or This email address is being protected from spambots. You need JavaScript enabled to view it. on 03 9413 900 or by email to discuss how to make a difference to your business through this holistic approach.