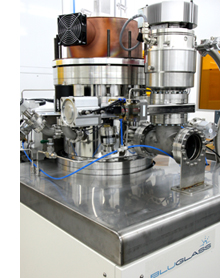 Evolved from more than 15 years of Research at Macquarie University, Bluglass has invented a novel process using Remote Plasma Chemical Vapour Deposition (RPCVD) to grow semiconductor materials such as gallium nitride (GaN), crucial to the production of high efficiency devices including next generation lighting technology Light Emitting Diodes (LEDs) and solar cells at a fraction of the current cost.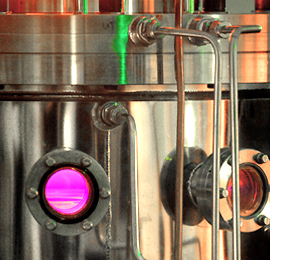 Bayly has provided mechanical engineering expertise to Bluglass, working with their scientists and equipment specialists to design and engineer their RPCVD equipment and tools.

Bayly have worked on the design of the deposition tools, handling systems and gas and control systems with Bluglass, providing design engineering resources capable of grasping the technical challenges and demanding operating and processing environments for the deposition processes and contributing timely advice and support to Bluglass' business and innovation activities.

The development of semi-conductor processing systems and equipment is rare in Australia and Bluglass leads the World in this field.  Bayly have been able to support Bluglass in meeting their needs over the past 2 years and have formed a working relationship that will continue to deliver these resources into the future.